Oracle Financial Services Operational Risk
Oracle Financial Services Operational Risk provides an in-depth level of insight across the enterprise to effectively identify, monitor, and manage risks and controls across lines of business and across processes within a comprehensive governance, risk, and compliance (GRC) framework.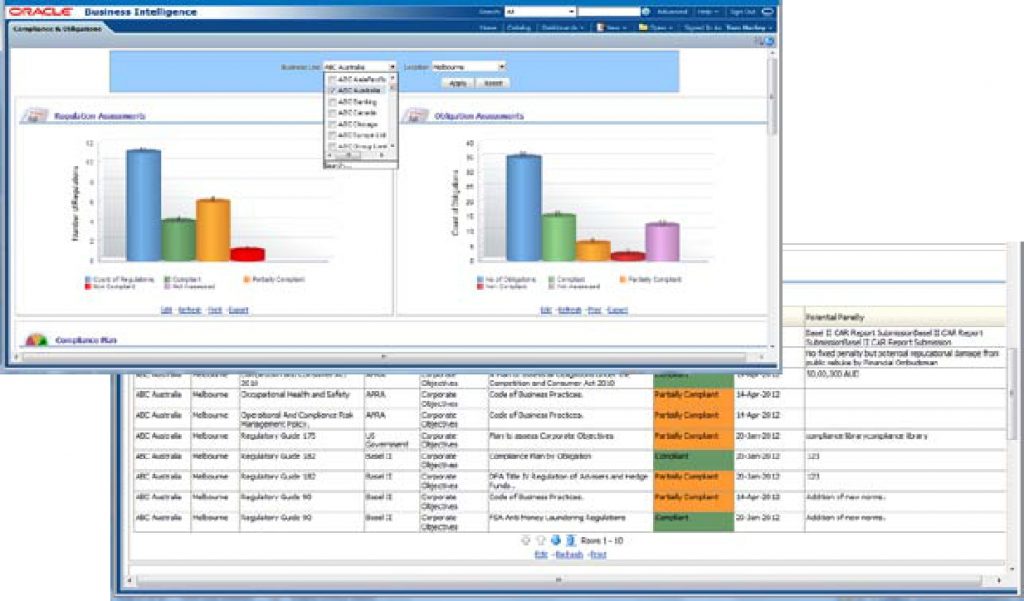 Benefits
Work with an enterprise-wide view of all operational risk data to ensure a single and consistent view.
Eliminate redundant efforts and inconsistent results through a common, pre-built operational risk application.
Identify, measure and mitigate risks including business continuity, legal, documentation, product and all types of operational risks across the entire business.
Confirm that the enterprise is optimally insured and identify cost saving opportunities through over-insured risks.
Establish and maintain controls to keep operational risk levels aligned with your financial risk appetite.
Demonstrate improvement in control effectiveness to key stakeholders.
Reduce your cost of ownership and improve efficiencies with configurable user interface, workflows and reporting.
Avoid "risk fatigue" by testing controls independent of your RCSA process.
Comply with BIS Principles for Effective Risk Data Aggregation and Risk Reporting.
Features
Single data repository for risks, controls, compliance obligations and events, losses, actions, rules and regulations, insurance claims and policies, SOX and policy attestations, KRIs
Multiple central libraries for holding information central to an advanced risk assessment process
Linkage of insurance policies to risks, controls, and claims
Process risk mapping
Risk events collection and KRI tracking
Multi-currency and multi-language
Powerful workflow engine to keep users informed
User configurability to reduce dependence upon the vendor
Comprehensive reporting tool
Economic capital module