APOLO+ REGULATORY REPORTING
To Help banks provide financial information and bank business activities that are complete, accurate, current and comparablem Cygnet have antother solution regulator reporting modul called APOLO+, which is a reporting sistem submitted to  Otoritas Jasa Keuangan, which consist of several moduls :
KPMM ATMR BUK – Individual
KPMM ATMR BUK – Consolidation
Publication Report – Monthly
Publication Report Quarterly
Condense Report
Product and Activity Report
Human Resources Reporting
APOLO+ supports full Otoritas Jasa Keuangan computation and reporting requirement and is permanently and automatically maintained to these requirements as they change—making APOLO+ the ideal solution for automated regulatory reporting. Implement the international standard for Otoritas Jasa Keuangan reporting with a future-proofed guarantee of compliance.
KEY HIGHLIGHTS OF APOLO+ PRODUCT
Able to compute and generate all required report
Full audit trails, variance analysis and drilldowns for transparency
Maker-Checker and customizable workflow
Report versioning
Full process automation
All returns on screen, validated, cross-validated
Electronic output to Otoritas Jasa Keuangan in required formats (txt, csv, xml, xbrl)
Full trading book computations with wide-ranging coverage of treatments and instruments
Daily, monthly, quarterly, semester and the full reporting calendar supported
All returns on screen, validated and cross-validated
Built on modern platform
Fully maintained with the latest requirements as they change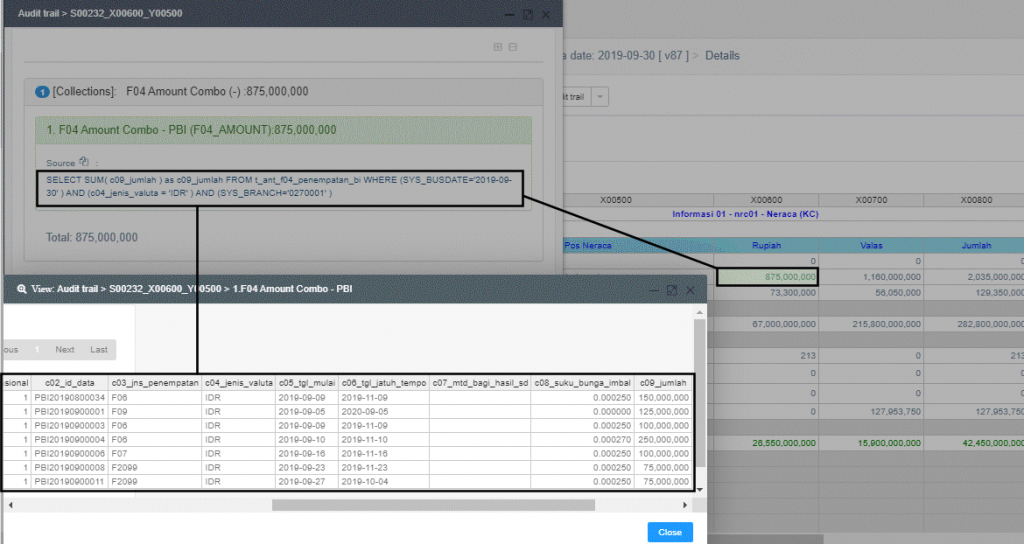 FUTURE-PROOFED AUTOMATION STRATEGY
Having a regulatory automation solution that will support you now and in the future is vital: this is what APOLO+ provides. The pace of change and rise in demands on compliance is not going to let up. Furthermore, senior executive management information requirements which are able to demonstrate corporate governance and facilitate improved strategic management oversight will be ever more valuable.
START NOW!
Implement an automated solution for your current regulatory requirements which will be upgraded and guaranteed to deliver the requirements whatever the Otoritas Jasa Keuangan may change in the future
ACHIEVE COMPLIANCE! 
Achieve Compliance with the changing electronic submission formats at almost zero cost to yourselves
SOFTWARE UPGRADES ARE GUARANTEED!
All the necessary upgrades will be inclusive in the APOLO+ license
EXCELLENT VALUE!
Initial investment is correctly priced to deliver excellent value; your cost-benefit is optimised
POWERFUL!
Powerful data interfacing technology lowers your internal IT costs now and in the future.
IMMEDIATE RETURN!
Immediate return for users: intuitive product design ensures low training costs
ELECTRONIC REPORTING
APOLO+ is fully maintained as reporting requirements change. This includes the methods of computation and also the electronic submission processes to Otoritas Jasa Keuangan. APOLO+ supports all current reporting formats required by Otoritas Jasa Keuangan. As Otoritas Jasa Keuangan rolls out more reporting in newer styles, APOLO+ customers will receive an upgraded version of APOLO+ supporting those new formats.
IT'S TIME TO DO SOMETHING!
Act now to move away from inadequate regulatory solutions: visit our web in ……… or call Cygnet Pericon to arrange to talk this over or to ask for your own personal presentation