SAP BusinessObjects Dashboard
SAP BusinessObjects Dashboards: See your business
clearly with interactive dashboards
Give your people an easier way to explore insights and test-out future scenarios – with SAP BusinessObjects Dashboards. This dashboard software offers users personalized drag-and-drop functionality and interactive gauges, charts, and widgets – for instant access to clear and understandable metrics.
Support day-to-day decision making by embedding dashboards in portals, Microsoft Word, PowerPoint documents, PDFs, and e-mail.
Integrate with the SAP BusinessObjects Mobile app to let users publish fully interactive dashboards on iPads.
The app also lets you view reports created in SAP Crystal Reports and other SAP BusinessObjects BI solutions.
Get a 360-degree view of your data with dashboards that are securely sourced from any live data connection or back-end system.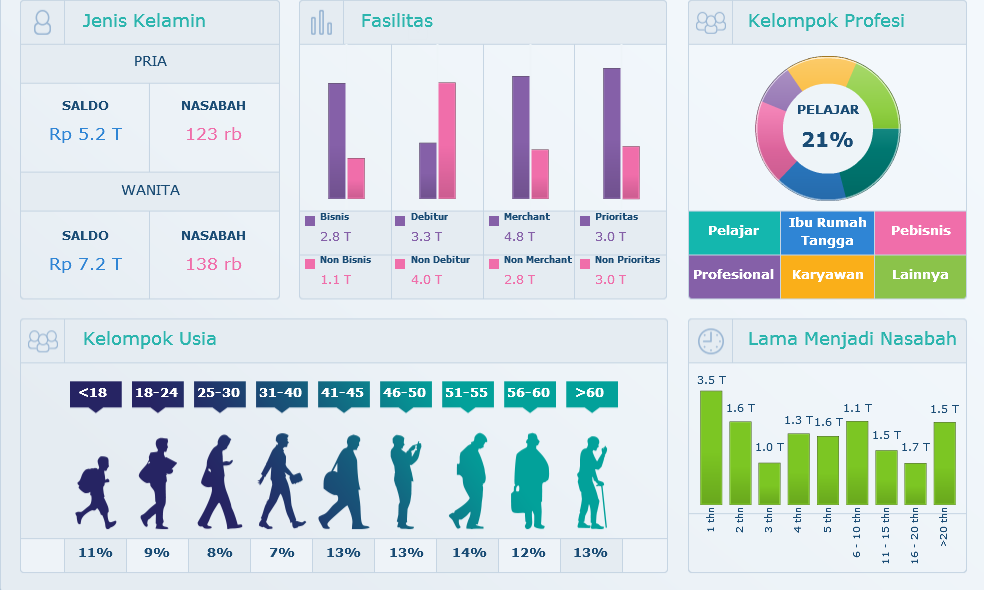 Preview, sort, and define queries by dragging and dropping relational universe objects, dimensions, and measures.
Get quick access to the query panel to add and edit queries.
Use the query summary view to see result objects, filters, and prompts.
Bind data from charts and selectors to query result objects – and preview live data at design time.
Take advantage of built-in regional formatting to display data using region-specific settings that match your preferred viewing locale (PVL).